Graphic design combines art and technology and graphic designers use a variety of design elements and techniques to create distinctive visuals for clients and companies. A graphic designer can work with print or digital media, and designs can be accomplished by hand or using computer software. Staying on top of cutting-edge technology and design trends makes working in this evolving industry an exciting and challenging career choice.
What does a graphic designer do?
A graphic designer creates useful, meaningful, and functional visuals using various means of technology. The work depends largely on a client's or company's needs, but general designer responsibilities may include:
Developing visual assets to support a marketing campaign
Designing a graphic overlay for social media posts
Formalizing the layout for a print ad
Creating company logos
Retouching photos for digital signage
What is graphic design?
Graphic design is a form of communication that uses colors, shapes, images, and words to create visual content that surrounds us in many forms—namely, print and digital media. Effective designs communicate information in a way that inspires and informs consumers, making it a critical element for any business' success.
Graphic designers create images and layouts for some of the following:
Company brand identity (logos, typography, and color palettes)
User interfaces on apps and websites
Books, magazines, newspapers, and other publications
Product packaging
Advertisements and commercials
Signage for stores, transportation, stadiums, and event spaces
Video games
Where do graphic designers work?
Since graphic designers can work in many settings, your tasks and responsibilities may vary. You may work in-house at a company or agency, or at home as a freelancer. Graphic designers often work in:
Ad agencies
Web design firms
Marketing firms
Print and online publishers
Online and brick-and-mortar retailers
Non-profit organizations
Read more: Graphic Design Jobs: Guide
Skills needed to become a graphic designer: A to Z
If you're naturally creative and have a good eye for visually compelling design, a career in graphic design may suit you well. Nurture your talent as a graphic designer by spending time building a few key skills.
Audience targeting helps you identify and analyze who the design is intended to appeal to and why.
Color theory is a series of rules and guidelines you'll apply to your work to create aesthetically pleasing visuals.This involves choosing an appropriate color palette for a project and understanding how people perceive color in various situations.
Communication skills help you communicate, actively listen, problem-solve, and understand what clients and other stakeholders need when collaborating on a project.
Computer-aided design (CAD) software help you create complex two- and three-dimensional designs. Some of the computer software programs used in graphic design include Adobe Photoshop, Adobe Illustrator, InDesign, Dreamweaver, Paintshop Pro, and Corel Graphics Suite.
Computerized sketching gives you creative flexibility that sketching and coloring by hand cannot offer. Sketching software also allows you to quickly implement changes to a design.
Layout helps you to effectively manipulate the visual space of a print page or screen to attract readers or visitors.
Typeface design helps you tell appropriate, pleasing, and easy-to-read stories by using the right categories of font and typeface.
Website development gives you the knowledge to design on various content management platforms. Although it may not always be necessary, an understanding of multiple programming languages, such as HTML and CSS, can also go far.
Read more: What Is Responsive Web Design? And How to Get Started
Why pursue a career in graphic design?
When you pursue a career in graphic design, you get to flex your creative skills and put them to use while you learn and implement new technologies in your work. If you want to have a critical hand in shaping how a company, brand, or product comes across to the world, it's worth pursuing a career in graphic design.
How much do graphic designers make?
According to the US Bureau of Labor Statistics (BLS), the median annual salary for graphic designers is $50,710 as of 2021, or $24.38 per hour [1]. Those working in advertising and public relations tended to earn on the higher end of the pay scale.
Job outlook for graphic designers
As with many creative fields, the job outlook for graphic designers is highly competitive. The BLS predicts that there will be a 3 percent increase in the need for graphic designers from 2021 to 2031. This is slower-than-average growth due in part to the decline in design jobs at newspapers, magazines, and traditional print publishing companies, balanced by an increase in the digital presence of companies. Demand for online design is projected to increase, according to market research company IBISWorld [2].
How to become a graphic designer
If you're ready to pursue a career in graphic design, follow the steps below to streamline your process:
1. Get a graphic design education.
According to Zippia's analysis of over 120,000 graphic designer resumes, 68 percent of graphic designers have a bachelor's degree, while 23 percent have an associate's degree [3]. Earning a graphic design degree (or degree in a related field) helps you build foundational career knowledge and gives you opportunities to begin building a portfolio of work to show potential employers.
Look for programs accredited by the National Association of Schools of Art and Design. Coursework in these programs generally includes principles of design, computerized design, printing techniques, studio art, and website design.
2. Gain exposure to the field.
While enrolled in a design program, be sure to build relevant skills to make yourself more competitive when you're job-hunting for a graphic design position, including:
Getting an internship and working with more experienced designers in a real-world setting
Volunteering your design skills to local charitable organizations
Pursuing certification in popular graphic design products like Adobe.
Joining a design organization. Membership often comes with access to networking and professional development opportunities. You can join the American Institute of Graphic Arts (AIGA) at different levels, including student, emerging, professional, leader, or educator.
Glossary of graphic design terms
CMYK: A color model typically used in print visuals that stands for the four colors used in ink plates: cyan, magenta, yellow, and key (black)
Hex code: A six-digit HTML code that represents a color used in a computer design program
Infographic: A visual representation of data designed to present information clearly and efficiently
JPEG: A format for compressing graphic image files
Mood board: A collection of images and texts that communicates a project or brand's overall aesthetic messaging
PPI: Pixels per inch, an important term that measures the density of pixels on the screens of various devices to determine resolution
Resolution: The amount of detail an image or digital display can show measured in dots per inch (printed image) or pixels per inch (digital image)
Typography: The manipulation of the style and appearance of printed or digital matter so it is legible, readable, appropriate, and aesthetically pleasing
User interface (UI) design: The design of interfaces in software, apps, websites, or computer devices to maximize their usability
Vector image: A graphic file built by points on a grid that can be adjusted without losing resolution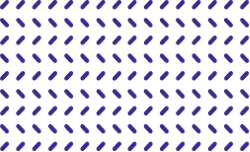 3. Hone your graphic design skills.
While completing a degree and gaining exposure to the field of graphic design, be sure to hone skills that employers look for in a graphic designer. For example, Zippia's resume data show that the most-referenced skill among graphic designers is Adobe Creative Cloud. Other top skills include typography, brochures, and PowerPoint [4].
Read more: Graphic Design Software: What it Is and How to Choose one
Two effective ways to up-to-date on the skills that in-demand include:
Research career sites like Zippia, Glassdoor, and Indeed, and reading job descriptions.
Watching for trends through graphic design news hubs, like WIRED, PrintMag, and Graphic Design USA. Through sites like these, you can discover such happenings as the use of graphic design in NFTs, cryptocurrency, and sustainability movements, as well as the rise of motion graphics and AI-powered designs. How might these trends correspond to skills you need to develop?
4. Explore career paths in graphic design.
Being a graphic designer can open doors to numerous careers and industries. As of January 2023, Glassdoor reports that top-rated* companies currently hiring graphic designers include Google (tech), Brigham Young University (education), KnowBe4 (information security), Marketing 360 (marketing), Intuit (financial tech), and Indeed (career support) [5].
*Glassdoor scores companies based on how their employees rate culture and values, diversity and inclusion, work life balance, compensation and benefits, and other factors.
Within a design department at a company, you may be able to advance into managerial positions, like creative director or project manager. Many people who have started as graphic designers have also expanded into new and exciting fields, such as augmented reality and virtual reality, where visuals are used for interactive experiences.
Source: https://www.coursera.org/articles/what-does-a-graphic-designer-do